Xero - Cloud Based Software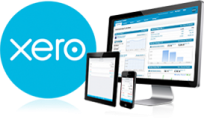 Here at Accelerate Accounting we are dedicated to helping you fast track your success and one of the foundation stones in your business 'wall' is your selection of accounting software. One size certainly doesn't fit all businesses in the digital era and before we recommend any software program we always ask you three simple questions:
What does your business need? Payroll, inventory, debtors, creditors, invoicing or a full blown general ledger so you can produce your own financial statements?
What is your level of accounting skill?
Do you want to use a cloud or desktop based program?
As such, the choice of accounting software will depend on your needs and skills. For that reason we support a number of programs including Cashflow Manager, MYOB, QuickBooks and the cloud based solution Xero (pronounced zero).
Increasingly our clients are opting for a cloud based solution like Xero because they let you run your business from work, home or on the go. You can access your record keeping via the internet and invite your accountant or bookkeeper to view your accounts at the same time. This means you can get bookkeeping assistance and valuable advice in real-time.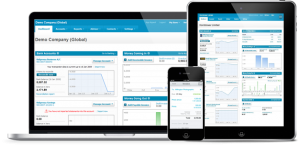 Log in online anytime, anywhere on your Mac, PC, tablet or phone to get a real-time view of your cashflow. It's small business accounting software that's relatively simple and your data is completely secure, even if your computer is lost or stolen. The attraction of Xero online accounting software is that you can work on any system (Mac, Windows or Linux) plus, there's a mobile version specifically designed for smartphones like iPhone, Android and Blackberry.
All your invited users have access to the latest version of your financial data and you never need to worry about installing software or updates. With Xero your data is never out-of-date and software updates are free and automatically available when you login.
Cloud based software like Xero lets you and your accountant see all the bank balances, sales data, accounts receivable and accounts payable position on a single screen, called the Xero dashboard. This snapshot is a valuable tool to measure and monitor the performance of your business.
In addition, the automated bank downloads and the smart technology then match deposits in your bank account to invoices raised and they also match payments from your bank account to bills raised in Xero. It removes a large chunk of the boring bookkeeping process and allows you to spend more time on managing and measuring your business performance. Using cloud software allows you to invoice, reconcile and run payroll from anywhere and on any device.
Want to know more?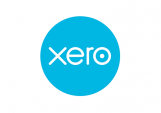 If you would like to discuss Xero in more detail, please contact us today for a free, no-obligation chat. We are Xero Accredited Partners and can help you with the initial setup, implementation and ongoing support, The right software will save you time and money so you can spend more time working ON your business and less time doing your books. If you would like a demonstration of the software to assess the suitability to your business contact us today.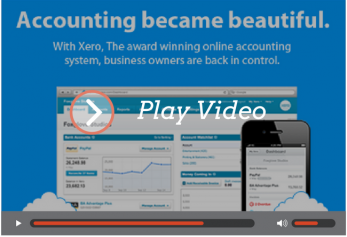 We are so much more than just tax Accountants. We are business and profit builders who genuinely care about the success of your business and invite you to book a FREE, one hour introductory consultation to discuss your business and accounting software needs. You can expect practical business, tax, marketing and financial advice designed to help you accelerate your business success. To book a time, call us today on (08) 9240 5340 or complete your details in the box at the top of this page.