About Us
We are an accounting and business advisory firm based in Balcatta in the northern suburbs of Perth. Until July 2014 we were known as Gannon Hanson Hamersley and we offer business owners more than just basic bookkeeping and tax compliance services and our objective is to help you create a more profitable, valuable and saleable business.

As you can probably tell from our website, we are not your average firm of accountants who just keep the financial score. While most traditional suburban accounting firms view the tax return as the end of the client process, here at Accelerate Accounting Group we see it as the start of the client process. We want to help you cut the cost of compliance, improve you business profitability and build more wealth using tax effective strategies. We want you to work smarter not harder and fast track your business success.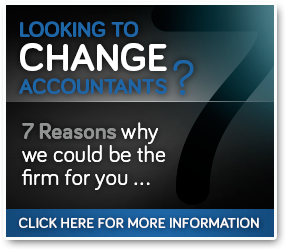 Over the last two decades we have developed specialist skills in the areas of business start up-advice, self managed superannuation funds and negatively geared investment properties. We have literally mentored hundreds of business owners through the various stages of their business life cycle, from start up right through to sale and along the journey we have developed specific knowledge of several industries including carpenters, plumbers, electricians, retailers, cafes and restaurants.We believe our industry knowledge can give your business a competitive edge.
We primarily work with ambitious small and medium-sized business owners. We recognise that marketing can be the difference between success and failure for a business which is why we offer you cost effective marketing strategies around your branding, website, SEO, digital publishing, videos and social media presence.
If you're a committed and ambitious business owner looking to accelerate your business success we invite you to book a free, one hour introductory consultation to discuss your business needs. You'll get practical business, tax, marketing and financial advice designed to help you build your business and grow your wealth.

Contact us today on (08) 9240 5340 or accountant@accelerate.com.au
Accelerate Accounting Group - Build Your Business & Grow Your Wealth