Our Philosophy
As a small to medium sized accounting firm in the inner northern suburbs of Perth our primary focus is to help our business clients grow and succeed. We strive to earn your trust and referrals and offer strategies and practical marketing solutions to help you grow your revenues, profits, business value and personal wealth. We also offer advice on asset protection and business succession planning.
We offer you a totally private and confidential environment and our team are committed to ongoing professional development so you enjoy access to the best technical tax and accounting advice available. We adopt a hands on approach with our clients including visiting your premises whenever possible and being in a services industry you have access to all our team including the partners. We offer appointments after hours and always return your calls and respond to your emails as soon as practically possible.
Our business coaching and marketing services are designed to have an impact on your top line and bottom line. We take a hands on approach with our clients marketing and can assist with branding, websites, social media strategies, SEO and your marketing collateral. We have the knowledge, tools, resources and experience to help you and no job is too big or too small for the team at Accelerate Accounting Group.
I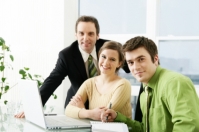 f you're a committed and ambitious business owner looking to accelerate your business success we invite you to book a free, one hour introductory consultation to discuss your business needs. You'll get practical business, tax, marketing and financial advice designed to help you build your business and grow your wealth.
To book a time, contact us today on (08) 9240 5340 or accountant@accelerate.com.au
Accelerate Accounting Group - Build Your Business & Grow Your Wealth