Small Business Specialists
We are boutique accounting firm based in Balcatta in the inner northern suburbs of Perth who specialise in assisting business owners. Our mission is to help you grow your business and increase your revenue, profits and business value. Our client brief also includes helping you grow your personal wealth and we are active with tax effective vehicles like negative gearing and self managed superannuation.

Our dedicated team of professionals are committed to ongoing professional development so you enjoy the best technical tax and accounting advice available. We pride ourselves on being business start-up specialists having mentored hundreds of clients through the maze of business structures, registrations, insurances, business plans, cash flow budgets and finance applications.
As you would expect, we provide all the usual accounting, tax and compliance services but we make a conscious effort to help business owners reduce the cost of compliance. As such, we are meticulous about your accounting software selection and on an industry level we have developed expertise with plumbers, retailers and doctors.
No job is too big or too small for the team and we adopt a hands on approach with our clients which includes visiting your business whenever possible. We always return your calls as soon as practically possible and guarantee you personal service together with a pro-active and innovative approach.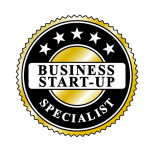 If you're looking to start a business you need to make the right opening moves and we have developed a number of practical tools and checklists to fast track your business success. In fact, if you're looking to get your new business off to a flying start or just need a fresh pair of eyes to look at your business, call us today on (08) 9240 5340.
If you're an ambitious business owner looking for a lot more than just basic accounting and tax compliance services from your accountant contact us today.
We primarily work with business owners who recognise the importance of marketing and we invite you to book a FREE, one hour introductory consultation to discuss your business needs. At this meeting you can expect practical business, tax, marketing and financial advice designed to help you accelerate your business success. To make a booking call us today on (08) 9240 5340 or complete your details in the box at the top of this page and let's get to work ON your business so it's more profitable, valuable and saleable.
Accelerate Accounting Group - Build Your Business & Grow Your Wealth