Accountants Wangara
We are a medium-sized accounting firm that specialises in helping business owners. Based in Balcatta near Wangara in the northern suburbs of Perth we are certainly not your average suburban accounting firm who just keep the score.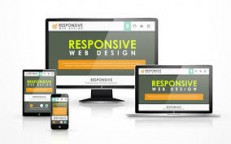 We believe business owners want more than just compliance from their accountant. If your priority is growing your revenue, profits and business value we can help you accelerate your success as we offer more than just tax compliance services. We can help you with your marketing including your branding, website, videos and digital publishing. In addition, experience tells us that you also want to build your personal wealth so we are proactive with tax effective strategies like negative gearing and self managed superannuation.
We are committed to service excellence and our team of dedicated accountants undergo continuous professional development so you enjoy access to the best technical tax and accounting advice available. We want to help you minimise your cost of compliance so you can spend more time working on your business and your marketing.
Our clients span a wide range of industries and we have developed a number of industry and service niches over the years. If you're thinking of starting a business or establishing a self managed superannuation fund you can benefit from our experience. Our industry knowledge of the building trades, retailers, medical practices, restaurants, earth moving and excavation sectors could give you a serious competitive advantage.
These niche markets also mean we service a significant number of interstate and country clients and we aim to deliver practical financial solutions that are both tax and cost effective. Your get unlimited access to the partners and our marketing services distinguish us from the pack. If you need advice regarding marketing issues like branding, websites, landing pages or search engine optimisation we are at your disposal. We can help you with digital publishing, your corporate brochure and newsletter plus we can help you harness the power of social media to win more business.

As you would expect, we are very skilled in delivering basic accounting and tax compliance services like financial statements and tax returns but if you're looking to accelerate your success contact us today. Our offering is unique and our pro-active team is incredibly passionate about helping you succeed. If you're an ambitious business owner looking for a lot more than just basic accounting and tax compliance services from your accountant contact us today.
We primarily work with business owners who recognise the importance of marketing and we invite you to book a FREE, one hour introductory consultation to discuss your business needs. At this meeting you can expect practical business, tax, marketing and financial advice designed to help you accelerate your business success. To make a booking call us today on (08) 9240 5340 or complete your details in the box at the top of this page and let's get to work ON your business so it's more profitable, valuable and saleable.
Accelerate Accounting Group - Build Your Business & Grow Your Wealth